A Texan Builds a Snowman in Texas
Remember when Jay learned how to make a real snowman when he was in New Jersey for the first (snowed out) camp reunion? Well, it actually snowed in Texas on Valentine's Day and he got to show off his new skills to his fellow cowboys and cowgirls.
We're proud of you, Jay!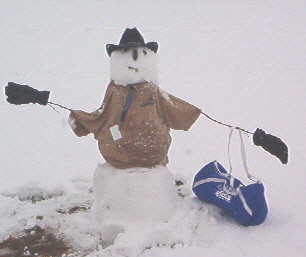 Valentine's Day -- Rockwall, TX
by Jay
(with lots of help from his niece)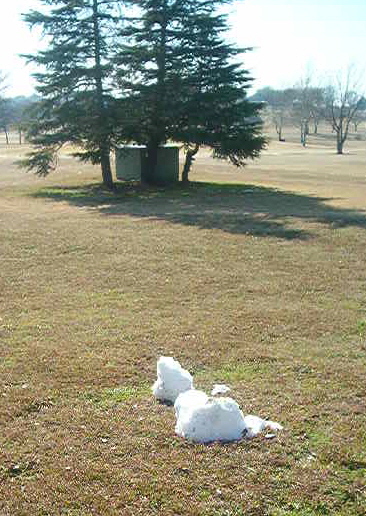 February 15 -- Rockwall, TX
by Jay and Mother Nature
(what happened to the Campus Kids bag?)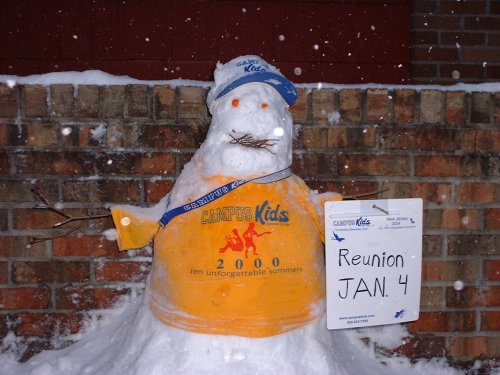 December 5, 2003 -- Chatham, NJ
by Jay
(with lots of help from Ryan and Jeremy)